The Department of Neurology and Interdisciplinary Neuro-oncology (Director: Prof. Ghazaleh Tabatabai) is a department covering both inpatient and outpatient clinical care. The scientific focus includes the entire spectrum of neuro-oncological diseaes and thus builds a bridge between the priority research foci oncology/immunology and neurosciences of the Medical Faculty Tübingen. The spectrum includes primary and metastatic tumors in the nervous system as well as neurological side effects of tumor therapies.
Wir möchten Sie ganz herzlichen auf unserem Newsfeed begrüßen.
Januar 2023
Wir begrüßen unsere neuen Mitarbeitenden:
Frau Anke Jacob wird uns von jetzt an als medizinisch-technische Assistentin vor allem bei der Zellkulturarbeit unterstützen.
Frau Bsc. Viktoria Dimanova absolviert im Rahmen ihres Masters " Moleculare Medicine" bei uns eine Laborrotation.
Wir wünschen beiden einen angenehmen Start und freuen uns auf das gemeinsame Arbeiten..
Dezember 2022
Wir wünschen Allen ein erholsames Weihnachtsfest und einen guten Rutsch ins neue Kalenderjahr!
Wir hatten eine tolle Weihnachtsfeier des Hertie Instituts und freuen uns über die verteilten Weihnachtsgeschenke.
November 2022
Teile unseres präklinischen und klinischen Teams nehmen an dem jährlichen Meeting der Society of Neurooncology (SNO) teil (16.11-20.11.2022).
Director
Department of Neurology and Interdisciplinary Neuro-Oncology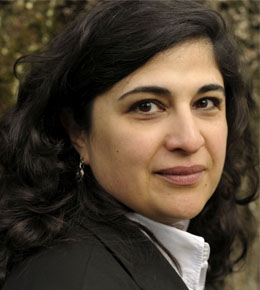 Prof. Dr. Dr. Ghazaleh Tabatabai
Phone 07071 29-85018
ghazaleh.tabatabai@uni-tuebingen.de
Address
Center of Neurology
Hertie Institute for Clinical Brain Research
Department of Neurology & Interdisciplinary Neuro-Oncology
Otfried-Müller-Straße 27
72076 Tübingen
Phone: +49 (0)7071 29-85018
Fax: +49 (0)7071 29-5957